Iris uses the Mother Goose Time curriculum to teach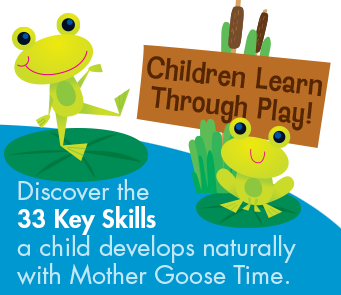 The core of learning is a relationship of trust and love
Mother Goose Time is uniquely designed to help Teachers and Parents have more time to observe, learn, and play with their children. The program provides specific materials and ideas on how to inspire the child through art, music, logic games and practice query activities.
Mother Goose Time uniquely combines 33 research skills, activities and discovery projects monthly.
When children participate in the Mother Goose Time program, they will be exposed to skills that support the development of social, physical, linguistic and cognitive development in a natural way.
These skills, when combined with a nourishing environment, targeted teaching methods, and meaningful relationships, will greatly assist children's readiness for school.
We've also added to this program with a variety of activities, ranging from arts and crafts projects, songs, storytelling fingers, creative drama, exercises, science, visuals. Forms, numbers, colors, alphabets, and more through each week and month.
At IRIS, children begin their new day with Seat Circles, where the children join together to discuss a topic of day, weather and interesting activities during the day. During this time, children learn to listen, share, take turns, cooperate, express themselves, and give and receive ideas; Give them opportunities to express what they are learning. We introduce each new concept in a rational, natural order, so your child feels excited, not depressed.
We know that children learn best when engaged actively. Thus, we offer unique hands-on activities, knowledge building, providing a balance between the critical experience skills in early childhood education. All in an effort to help develop happy and confident babies; Children smile every time they sing, talk, dance, rhyme, count, play, create, and even write. When she finishes her studies at IRIS, she is fully prepared for the next school and beyond, empowered to become a problem-solver and lifelong learner.
Download Mother Goose Time Skills and Goals Chart to get an overview of the skills and standards.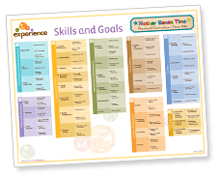 Visit the official website of Mother Goose Time and the Parent Corner section of Iris for more parenting materials.