The program of advanced teaching
Use the international curriculum Mother Goose Time
Children develop in different ways, education can not detect the aspects they need to support without the right assessment tools and effective learning programs.
IRIS selects an internationally recognized American Goose Time preschool program that offers assessment tools and effective learning programs for each child so they can maximize their potential. Its force.
English lessons are teaching by 100% native teachers.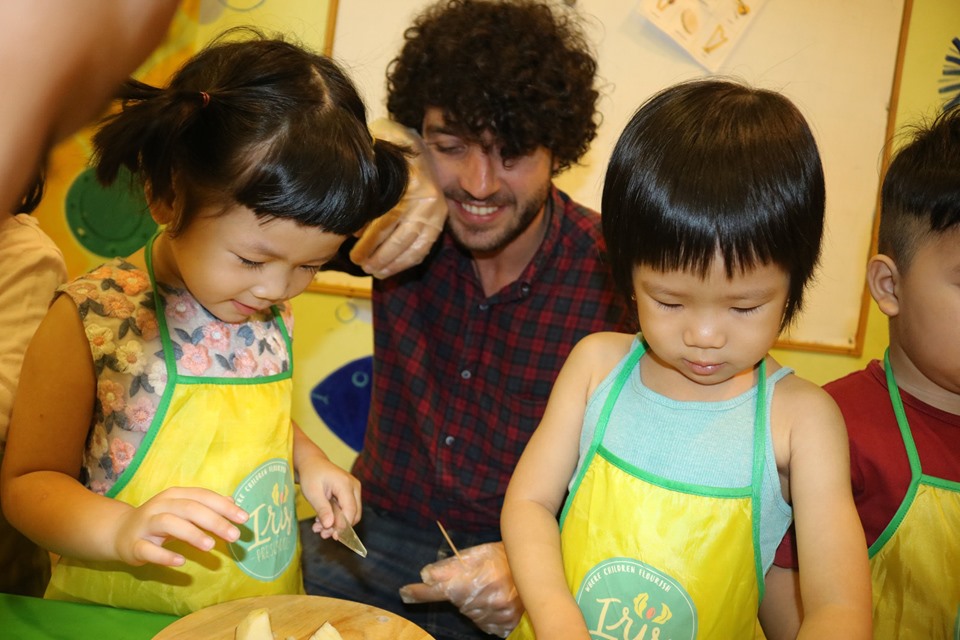 Loving connected!

Connecting Family – Teacher – School
With the goal of creating a unified and inclusive development environment, IRIS is committed to working closely with parents through:
The camera system is installed everywhere so that parents can follow every step of the beloved Son, every where
Daily contact phone, hotline and email can be exchanged regularly between parents and teachers
Schedules and menus are sent to parents weekly
Periodic exchange of child development and individual planning for children in need of special assistance
Extra curricular programs for parents and children in IRIS.
Comprehensive facilities, high standards.
Synchronous material, international standards
IRIS is built in a large area of ​​nearly 1200m2 in a high-class residential area, with well-equipped facilities in accordance with international standards that few preschools have such as:
The system of classrooms, premises and equipment is invested in design and construction in accordance with international standards, carefully designed, full of natural light.
The system of tables and chairs is standard, equipped with learning materials and toys in accordance with international standards and suitable for different purposes of education.
The grass field is imported from the United States with an area of ​​over 200 m2, giving children the pleasure of playing games in the space filled with light.
The hydroponic garden is home to the Institute of Biological Sciences and top experts.
Multifunctional room is spacious and professional, the floor is lined with soft material shock-resistant, scratch-resistant.
30m2 sandy beach, with two white sand and clean sand and high quality play and equipment.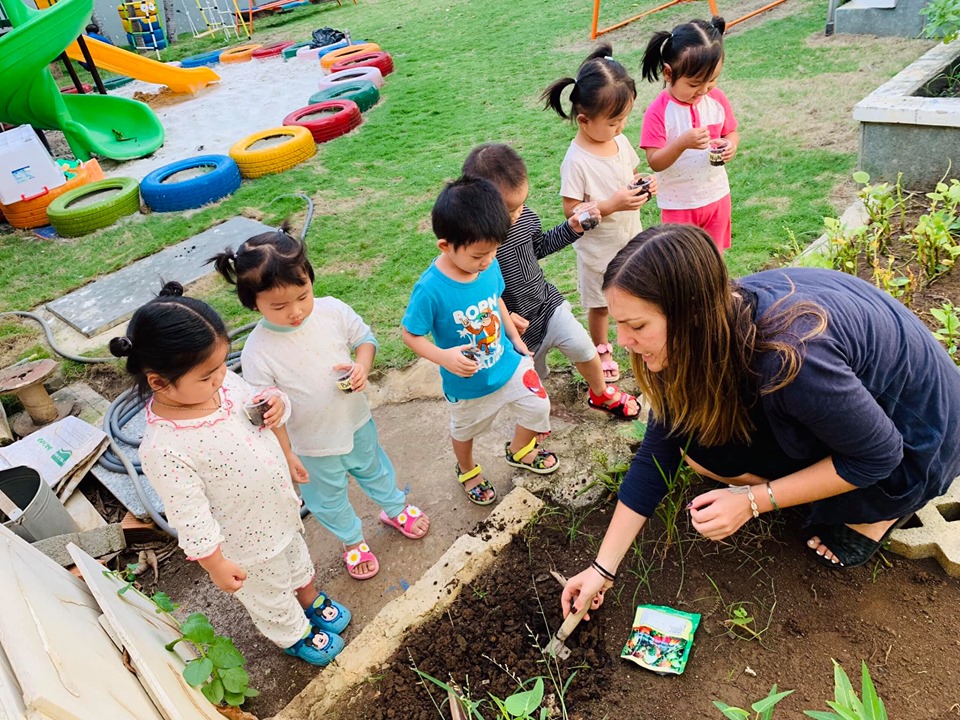 Environment friendly, safe
A safe, friendly environment facilitates the baby
The baby will be fully exposed to English from class until he is home, followed by Chinese; Exchange of Korean, Russian.
Exposure to the cuisine of both the East and the West
Become analytical, self-taught lifelong learners with basic and advanced living skills through intensive classes.
Help children have good habits in communication such as: playing in harmony with friends, mastering emotions …
Help children form self-sufficient lifestyle, starting from eating and living: self-feeding, changing clothes, and arranging furniture in class.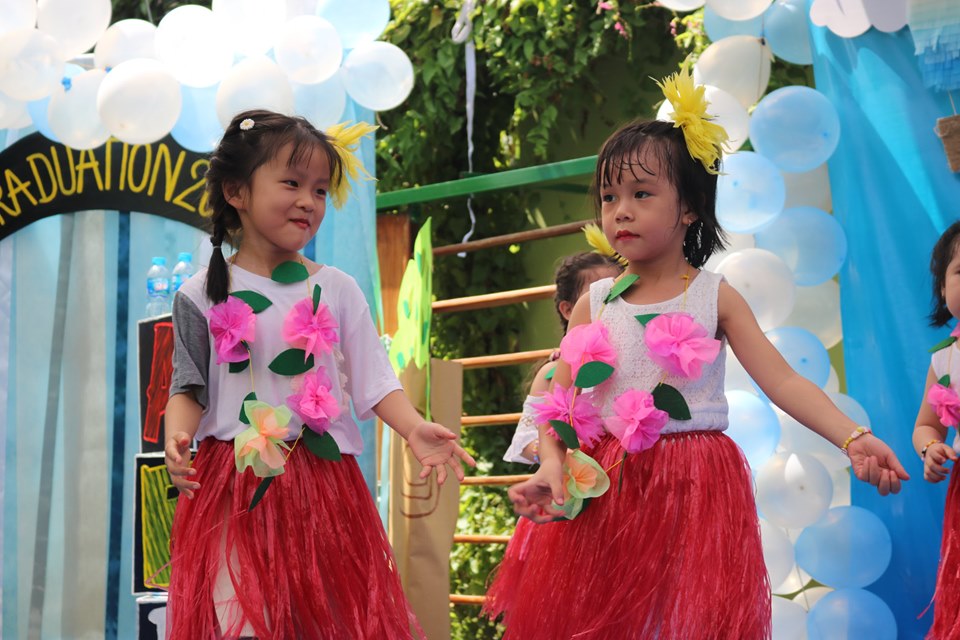 Cost competitive
Highlighting the humanities, IRIS has built a very competitive fee to match the desire to create a fun and educational environment for the babies in the early part of life, soon becoming a global citizen in The future with the lowest cost and the highest results.
• To reduce the cost and time of baby transportation of parents, IRIS organizes classes from 16:30 to 17:30, such as: Drawing, Aerobics, Dancing, Ballet, Yoga … until 17h30 at no extra charge.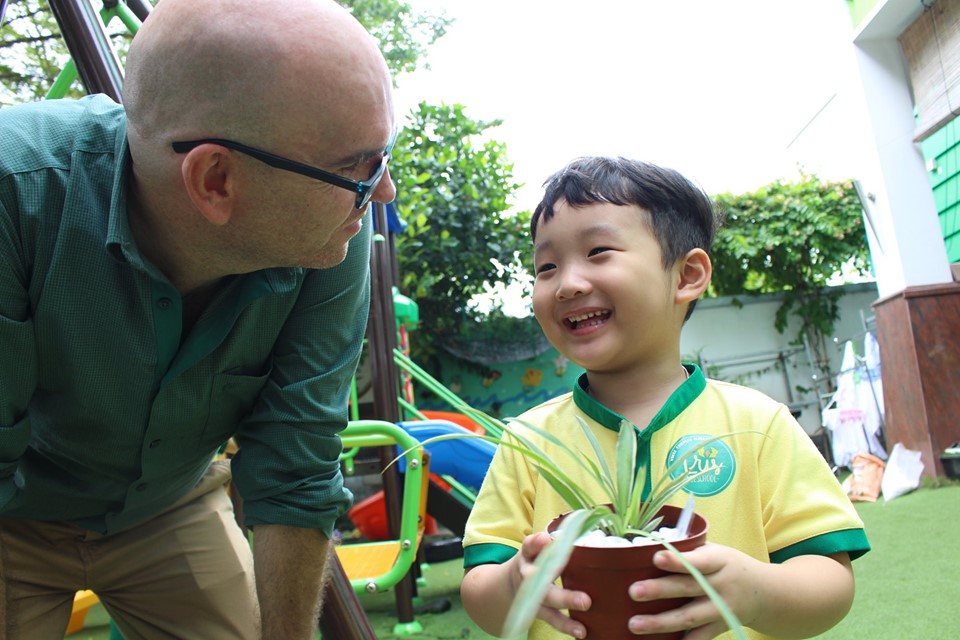 Iris moment
In Iris is great!
Visiting and experiencing the reality at Iris
Sign up now for IRIS's international quality preschool experience