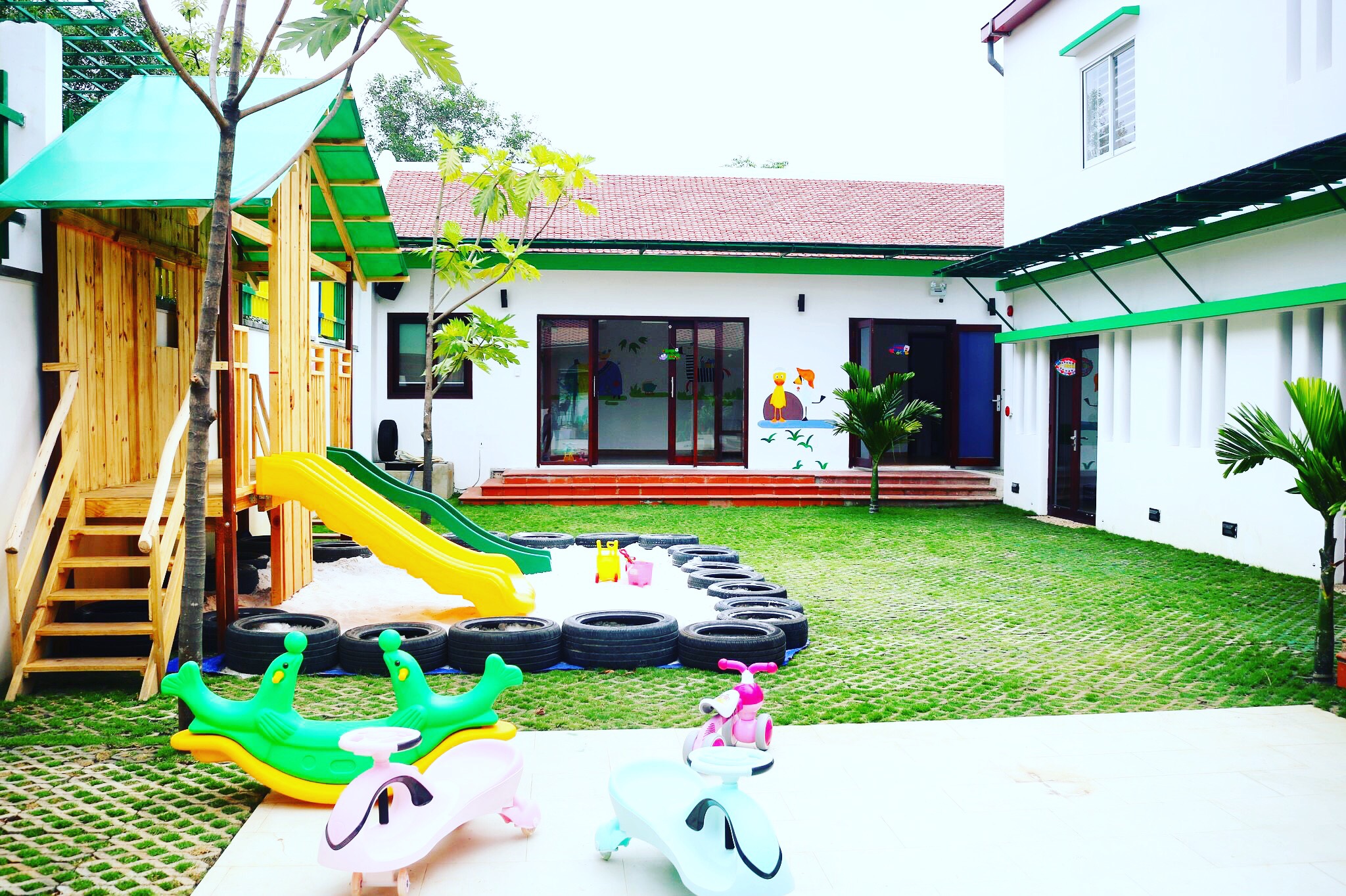 Welcome parents to visit the school at:
Enrollment consultancy day – IRIS INTERNATIONAL PRESCHOOL – Nguyen Duy Trinh Campus- District 9.
We would be delighted to welcome all parents to visit our new school and get experience at
Enrollment consultancy day on 6/4/2019 ( on Saturday) to receive preferential information about the extremely attractive fee. In addition, don't deprive an opportunity to get:
+ detail consultancy about Mother Goose Time curriculum information.
+ detail consultancy about learning with native English speaking teachers.
——-
Until now, Iris International Preschool System has 5 campuses, which are deployed basing on the criteria – guarantee about synch quality (from facility to content):
+ Mother Goose Time Curriculum from America – the curriculum especially exploited on details and specificity about 33 children's skills. Through that, parents can observe the development of children effectively.
+ Outdoor playground is always the first consideration and priority on acreage: wide- airy- close to nature in order for children to have space: Learning through play, playing through learn, to discover at anytime and anywhere.
+ One special thing is that when visiting Iris, we can have a conversation by speaking English with any children naturally.
And that maybe your children.